Contact us for a free quote today!
Simply enter your details below and a trusted representative will be in touch to provide your FREE no obligation quotation.
Why choose the leading stairlift removal company?
* All offers are subject to our terms and conditions and dependent on the suitability of the stairlift for recycling, as well as our stock level. We reserve the right not to buy your stairlift, or to offer free removal if we feel it is not suitable.
Contact us and get a free, no obligation quote within hours. We aim to give an accurate quote at the first stage so that what you are quoted initially is what you get paid on the day of removal. No quarrels, no stress.
If we cannot recycle your stairlift we will let you know at this stage and provide a quote for our removal and disposal services. 
Slide
Contact us and get a free, no-obligation quote within hours. We aim to give an accurate estimate at this stage so that what you are quoted initially is what you get paid on the day of removal. No quarrels, no stress.
If we cannot recycle your stairlift, we will let you know at this stage and provide a quote for our stairlift removal and disposal services.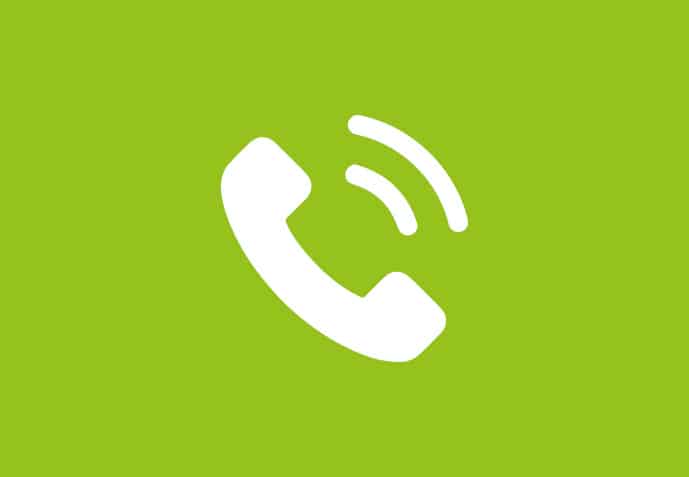 Slide
Booking your appointment couldn't be easier.
We'll take a few details from you, including your address and contact information. Depending on your availability, we'll arrange a date and time that works for you so that one of our engineers can attend and remove your stairlift.
You can depend on our team to deliver reliable customer service.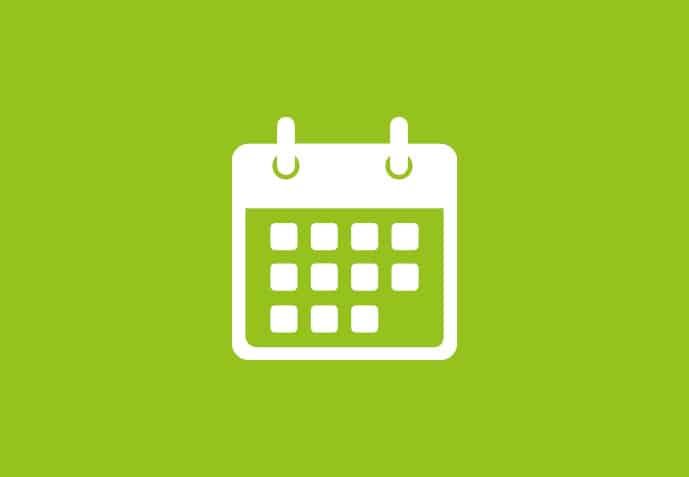 Slide
On the day, one of our friendly engineers will attend and remove the stairlift as quickly and safely as possible. Most of our removals can be completed in less than one hour.
The engineer will dismantle the stairlift, disconnect the electrics safely, and take everything away including the rail, meaning you won't be left with any mess or parts to dispose of.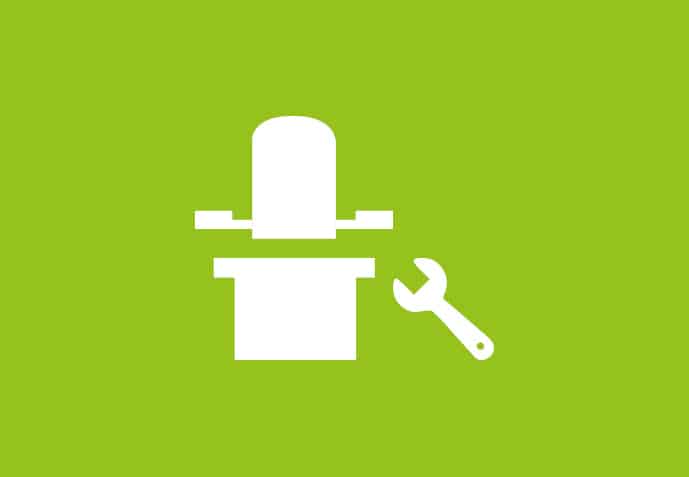 Slide
If payment has been agreed for your stairlift, it will be paid to you directly in cash by our engineer before the stairlift is taken from the property. This means you'll never have to chase a late payment!
Prefer to be paid by bank transfer? We can do that too! Just let our staff know that's what you'd prefer when booking your appointment.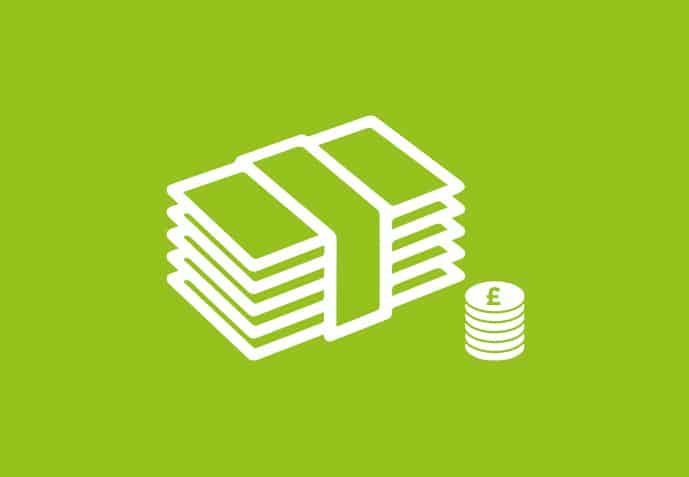 Slide
Our engineer takes the stairlift away for you, as well as all parts and accessories, leaving you with a tidy and clear staircase. We then take your stairlift away to be recycled! Our passion is recycling stairlifts, so we try to use as much as possible. If we determine at quote stage that your stairlift is not suitable for recycling, then we will remove and dispose of it for you
Which stairlifts do we remove?
We currently purchase a wide range of different stairlift brands. The types of stairlifts that we purchase change over time, but we will buy any stairlift we are able to recycle.
A general rule of thumb is that we can purchase most makes and models of stairlifts if they are in good working order; under 5 years of age; and the stairlift is still currently manufactured. If it is not possible to purchase the stairlift we may be able to offer free professional stairlift removal and recycle limited parts.
In the event the stairlift is too old, or not suitable for us to purchase/recycle, we will happily offer some expert advice or provide a quote for our stairlift removal and disposal services.
Here are some of our most popular stairlifts that we purchase:
If you have one of the above stairlifts that you no longer require – we want your stairlift! We offer top prices, an exceptional customer service experience, and expert engineers to remove your stairlift without any mess or trouble.
Please call us today on 0800 177 7266 or fill out our enquiry form and we will get back to you with a free no obligation quote.
Who can remove my stairlift?
We Buy Any Stairlift would be happy to help you with a stairlift removal. We can remove almost all makes and models of stairlifts under 15 years of age. Our stairlift removal is very simple, we will take some details about the stairlift, then advise if we can purchase it or provide free removal. If it is not something we can recycle we will let you know and quote a price for our stairlift removal services if required.
Although there are many different stairlift removal companies around, We Buy Any Stairlift we one of the first companies to provide a dedicated stairlift removal service. We consider ourselves experts in this field and our many 5-star reviews speaks for itself! We are the highest rated stairlift removal service in England and Wales. We are also fully insured, and all our stairlift engineers are fully trained and DBS checked. Removal is completed in under an hour for most stairlift types. When we book your appointment with you, we provide a dedicated appointment day and time, so you aren't hanging around waiting for our engineer. What's more, our service is very reliable. Our engineer will always show up as discussed with you.
How to get a stairlift removal / purchase quote?
Just complete our form here or call us on 0800 177 7266 and we will take any relevant information about the stairlift provide an instant quote which is valid for 28 days. In some instances, we may ask you to get back to us with additional information or photographs, depending on the type of stairlift you have.
Can I sell my second hand stairlift?
Absolutely! In most cases we can purchase your second hand stairlift and provide a professional stairlift removal service completely free of charge.
In some cases where we are not able to recycle the stairlift any longer (such as it is too old, or a model that is no longer manufactured) we may not be able to purchase it. If we can't buy your stairlift we will offer any advice possible, as well as provide a quote for our removal and disposal services if that is something you are interested in.
How much does stairlift removal cost?
The removal of most stairlifts is offered completely free of charge if it is a stairlift we can purchase from you and recycle. On the occasion that we cannot recycle your stairlift, there may be a fee for our services to remove and dispose of it for you if this is a service you require.
Our stairlift removal charge would depend on the type and age of the stairlift (to determine how long it will take to remove) and where it is located (to account for travel costs). Our stairlift removal and disposal charges start from £60 inclusive of VAT, up to a maximum of £300.
How to remove a stairlift
 Simply enquire via our contact form and fill in as many details as possible about your stairlift. You can even attach photographs so we can see exactly what you have. Once we have received your enquiry, we will contact you to provide a quote for removing your stairlift.
Alternatively, you can call our customer services team on 0800 177 7266 and they would be happy to help.
If you are happy with the quote given, we can arrange a stairlift removal appointment within 2 weeks for you.
Can I remove a stairlift myself?
We do not recommend removing a stairlift yourself to avoid injury or unnecessary damage to your property and electrics. To remove a stairlift you will need knowledge of the stairlift model as well as the necessary tools. Stairlifts can also be very heavy to lift so you could cause yourself injury.
In addition to this, most companies will not purchase your stairlift if it has already been removed as they would be unable to test it. It may have also been removed in a way that makes it difficult to reuse, and they have no way of knowing if it has been stored in a clean and dry place.
Does removing a stairlift cause any damage?
No, when removed correctly by a professional stairlift engineer, the removal should not cause any damage to the property or the stairlift. Inexperienced removals can lead to unsafe electrics, damage to doors and windows, and damage to the banister/walls in the hallway. If you are planning on removing a stairlift yourself with the intention to sell, it is worth noting that many companies will not purchase a removed stairlift.
All our engineers are extremely experienced, so the probability of any damage is extremely slim. However, for added peace of mind, all our fully trained engineers are insured so any accidental damage would be covered under our policy.
Will I need to replace my carpets?
Although there will not be any damage caused to the carpet during removal, the stairlift is bolted to the stairs in the installation process. When we have removed your stairlift you will find some small holes, but they are very small and usually not noticeable. We find most customers do not feel the need to replace their carpets after stairlift removal.
There will be some indentations where the feet have been resting, but we find that these go away over time. You can speed up the process by cleaning the carpet with water to help the fibres soften and bounce back. Hoovering and steam cleaning the area will also help.   
How long does it take to remove a stairlift?
When being removed by one of our professional stairlift engineers that are experienced, a stairlift removal usually takes up to an hour. Some models of stairlift like the Acorn 130 straight model can take as little as 30 minutes to remove, while other more complex curved models can take 75 minutes.
We understand our customers have busy lives, so we will always give you an estimated time of arrival when our engineer will attend and remove it for you. We will also advise how long the stairlift removal will take based on the model of stairlift.
How soon can you remove my stairlift?
Depending on your location within the country, we can usually remove your stairlift within 1-2 weeks. There are some areas of the country that we travel to less frequently based on demand, but timescales will be discussed with you during your quote, so you know exactly what you can expect.
It is sometimes possible to fit you in at shorter notice than the 1–2-week average, but this would be dependent on availability. Please call us to discuss further.
Can a stairlift be removed and reinstalled in another house?
It is possible to remove a stairlift and reinstall a stairlift into another property, but it is an extremely complicated process. Not only would the stairlift need extensive testing to ensure it is safe to be reinstalled, but an installer would need to survey the new home to ensure the stairlift is suitable and meets safety criteria. It is very rare that a stairlift would be suitable to be moved to another property and fit correctly.
Unfortunately, We Buy Any Stairlift are not stairlift installers so removal and reinstallation is not something we can help you with. We would recommend speaking to a local stairlift installation company to see if they can provide an assessment survey.
Can I donate My Stairlift to Charity?
Sadly, we are not aware of any charities that are able to accept stairlifts as donations. This is likely because of health and safety, and they would need specialist engineers to ensure each stairlift is safe and able to be fitted in a new home. An assessment of the home would also be required, as well as the user to ensure it is suitable.
We check with multiple charities on a regular basis and we hope that we can donate any unwanted stairlifts or parts to them in the future if they find a way to accept them.
Can I sell my stairlift if it was fitted by the council?
Yes, but we always recommend you speak to your local authority first before committing to selling the stairlift. Usually when the council fit a stairlift, the stairlift now belongs to you and the council will not provide the service to remove it.
Some councils do remove and take the stairlift back so please ensure you speak to them ,and if possible, get a statement in writing so there are no future conflicts after you have sold the stairlift.
We recycle all types of stairlifts! If your stairlift is suitable the parts will be reused used recondition and repair stairlifts and given a new lease of life. If your stairlift is not a type we can directly recycle in terms of parts, we would quote a charge to remove and dispose of it (our charge covers the travel and staff costs to send our engineer to you and conduct the removal) the stairlift would be taken to a scrap yard and the metal reused. Any remaining parts are taken to a legal recycling centre and disposed of properly.
A very efficient service. We got a call back very quickly after submitting an online request. The job was programmed in and the engineer turned up early, carried out the work, leaving no mess or damage, and handed over a cash payment as agreed. Much simpler and better financially than using the company that we bought the stairlift from.
Excellent experience today with We Buy Any Stairlift. Arrived at the agreed time, quick removal, no mess left. Price agreed beforehand and paid on arrival. The whole process from the first email enquiry only took 1 week. Didn't know this company existed before an internet search. Wouldn't hesitate to recommend. Great that the stairlift parts are being reused and recycled too. Thank you for your help and great service.
Excellent service, from the quotes to the booking a removal of the stair lift I could not fault the personal service received. The engineer was on time and professional. Highly recommend.
The whole process was so straightforward from start to finish. The removal of the stairlift was completed quickly and apart from the usual flattened bits of carpet, you would never know there had ever been a stairlift in place. Would recommend to anyone wanting a quick and effortless removal of an unwanted stair lift.
Excellent service from start to finish. Our initial enquiry was dealt with by a very pleasant lady. We only had a two day window 300 miles from where we live and she kindly rang us back having organised removal for one of those days. The engineer (also very pleasant) came at the correct time and removed the stairlift efficiently. This company also paid us while many companies actually charge for removal. Highly recommended.
The engineer (Matt ) was ahead of schedule and informed me of this. He waited at the property until I was able to get there and completed the removal quickly and efficiently. Just what you want from a service, no fuss or faff! Excellent Communication throughout. Thank you to all involved.
Excellent service from start to finish! I gave all details requested (make, model, year bought ect) quick fire response via email with a quote. I received a text the next day to with an appointment to remove stairlift. An engineer came date and time stated on the text message (paid the ransom) and did an excellent removal job. Can't fault this company great work all around.
From the first contact phone call to having the stairlift removed everything was conducted smoothly and efficiently. Polly and Megan kept me informed and explained everything in detail. Matt, the engineer, effortlessly removed the stairlift quickly and considerately. There was no mess and he arrived early, which was a bonus. A very polite young man. Payment was handed over on arrival. I would definitely recommend this firm for their stairlift removal services. Thank you to all concerned at We Buy Any Stairlift.